Moabi Malebye is a globally well respected coach and video analyst from South Africa. We were happy to have him on board for several of our coach chats on the recent Tokyo Daily series. This time he is taking the stage to tell us how analysts look at scoring. Using a lot of data from the recent European Championships and with some help from Chris Fry, the analyst behind a must follow twitter account @graphingthegame.
Moabi Malebye was a member of the coaching staff at the London & Rio Games. Having worked in the UK, Canada and Japan before he now is the head coach at the University of Johannesburg in his home country of South Africa.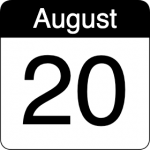 So by now you're too late to join us live because this was scheduled at Friday 2021-08-20 at 12:30h CEST, which would be 22:30h in New Zealand, 18h30 in Perth, 16:00h in India, 12:30h in Europe and most of Africa, 11:30h in the UK, 07:30h in Buenos Aires or 06:30h EDT for parts of the US & Canada.
We opened our doors 30 minutes before the live session, so you can join us early. Have a talk with old and new friends in our lounge, as if they are sitting across the table from you. Bring your own drinks 😉 The lounge will also remain open for some timer after the live session for your networking or a casual chat with fellow coaches. We use Airmeet for our live coach chats & conferences.
Moabi Malebye - How analysts look at scoring
In case you did not join in live, the replay video from our coach chat with Moabi Malebye will be available for 3 more days following the live session at thehockeysite.live . After that you need to be a member to watch this coach chat (and all previous chats) on demand here.
Click the video below to see the full replay ⬇︎ and don't forget to #sharetheknowledge !