On October 8 we hosted another coach chat. We're all familiar with the coach the coach concept, but we seldom practice what we preach. Cody Royle will make us see why a coach needs a coach. Born in Australia, emigrated to Canada, he became an author and football coach. He's spent the last six years as the head coach of AFL Team Canada, the men's national program for Australian Rules Football. 
Cody is a standout voice in how leadership propels teams to sustained success. His first book, Where Others Won't proposed that businesses should look at how pro sports teams focus on team dynamics and talent optimization in order to innovate. The book included in-depth interviews with the likes of Detroit Pistons legend Joe Dumars, former Phoenix Suns head coach Igor Kokoskov, Buffalo Sabres head coach Ralph Krueger, and Canadian WNT soccer player Ashley Lawrence.
In February 2021, Cody's second book was released, titled The Tough Stuff. In it, he explores the challenges of head coaching in elite sports, with renowned figures like Dan Quinn (Atlanta Falcons), Ben Olsen (DC United), Carly Clarke (Ryerson WBB), Stuart Lancaster (England Rugby), and former Raptors head coach Jay Triano all lending their personal stories. It has become a #1 Amazon bestseller in Canada and Australia.
Coach the coach
Since the success of The Tough Stuff, Cody has launched into coaching head coaches in elite sports, and now mentors over a dozen coaches in half a dozen different sports around the world.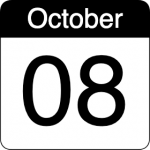 So by now you're too late, because we were live at Friday 2021-10-08 at 11:30h UK time. Which would be 22:30h in New Zealand, 18h30 in Perth, 16:00h in India, 12:30h in Europe and most of Africa, 07:30h in Buenos Aires or 06:30h EDT for parts of the US & Canada.
As usual if you join us live it's free, if you want to watch it on demand you need to be a member.
We opened our doors 30 minutes before the live session, so you could join us early. Have a talk with old and new friends in our lounge, as if they are sitting across the table from you. Bring your own drinks 😉 The lounge will also remain open for some timer after the live session for your networking or a casual chat with fellow coaches. We use Airmeet for our live coach chats & conferences.
Why a coach needs a coach
So check out the replay video below ⬇︎ right now... and don't forget to #sharetheknowledge !
In case you could not join in live, the replay video from our coach chat with Cody Royle will be available for 3 more days following the live session. After that you need to be a member to watch this coach chat (and all previous chats) on demand.