On November 10 we brought you Mike McCann to talk with us about 9 yards scoring. The box between penalty spot and goal - also referred to as the 9 yards area - is where most goals are scored from.
A prolific striker himself for the Australian Kookaburras back in the days, Michael McCann has been coaching for many years in Germany following his playing days. Involved with several German national teams as well as top clubs such as Mannheimer HC in Germany.
9 yards scoring
Coaches know the majority of last touches or deflections resulting in a goal happen within the so called 9 yards area. So how can we improve our 9 yards scoring skills. Mike McCann will go through it all: rebounding, post work, shot selection, 1-2 contact goal shooting, deflections...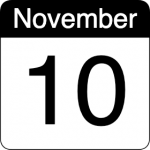 So by now you're too late, because we were live at Wednesday 2021-11-10 at 12:30h CET in Europe. Which would be 00:30h (Thursday) in New Zealand, 19h30 in Perth, 17:00h in India, 13:30h in South Africa, 11:30h in the UK, 08:30h in Buenos Aires or 06:30h EST for parts of the US & Canada.
As usual if you joined us live it's free, if you want to watch it on demand you need to be a member.
We opened our doors 30 minutes before the live session, so you could join us early. Have a talk with old and new friends in our lounge, as if they are sitting across the table from you. Bring your own drinks 😉 The lounge will also remain open for some timer after the live session for your networking or a casual chat with fellow coaches. We use Airmeet for our live coach chats & conferences.
Mike McCann live
Watch the replay video in full below ⬇︎ right now. It's free if you can join us live...or for the replay video until 3 days after we were live and don't forget to #sharetheknowledge ! If you want to watch it on demand whenever it suits you, you need to be a member.