On Friday 2020-08-14 we hosted a Coach Chat. Topic of the day was the Pygmalion effect and we could think of no one better than Andreu Enrich to present the topic and answer your questions on this interesting topic.
Andreu Enrich will be coaching Mannheimer HC as of next season in the German Bundesliga, where he was still playing himself in the Belgian Honour Division for KHC Leuven until the season and his playing days got cut short because of COVID19. Though originally from the legendary club Atlètic Terrassa in Spain he played (and coached) all over the world. Author of several books on hockey with a particular philosophical view on our sport and coaching. Andreu Enrich also presented an earlier Coach Chat for us on small-sided games. So those who saw that one, know they will not want to miss out on the next Coach Chat
Before we forget. Andreu will bring along some friends to debate the topic. So the coaches talking about the Pygmalion effect will be: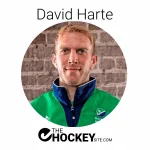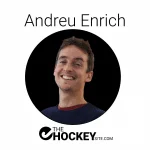 So by now the live coach chat is done & dusted. It was a fully booked session and as expected delivered some quality discussions.
But judge it for yourself and check out the full replay video below ⬇︎ (only visible to our members).