The topic for this masterclass by Darren Cheesman 🇬🇧 is GOT metrics. The livestream was online for free on Friday, May 5. Afterwards you can watch it on demand (for subscribed and logged in members only) below.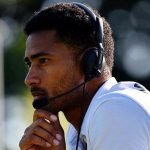 Darren Cheesman
Darren Cheesman is a hockey coach from England. Cheesman played for GB / England and his club hockey in the domestic leagues of England (East Grinstead) and the Netherlands (Oranje Zwart). Very active in the FIH Academy as a highly regarded coach educator, he is doing his on field coaching these days in Germany and before that inBelgium and the Netherlands.
For The Hockey Site Darren Cheesman hosted a very interactive live session in his coach chat on long corner offensive tactics in 2021.
GOT metrics
Recently Cheesman published a thesis for his Master of Science in Elite Sports Coaching Practice entitled: "Reviewing GOT Metrics as KPIs for the German Women's International Field Hockey team, and as a tool to inform future strategy and training interventions. A Case Study approach." That was a good enough reason to ask him to tell us more about this topic in a new masterclass…
See it live or on demand
As usual if you join our masterclass live it's free, if you want to watch it afterwards on demand, you need to be a member.
Here you'll find the live stream for this masterclass and afterwards the on demand video. In case you don't want to miss out on future masterclasses, make sure you join us as a free or paid member so we can send you our reminders whenever we go live…