Tom Millington is the co-founder or Fortitude Hockey, hockey goalkeeping specialists in the UK and Belgium. Tom is a lead coach for goalies at Fortitude Hockey himself. As well as the GK coach consultant for GB & England Hockey.
He will address the nuances of goalkeeping counter attacks in this coach chat. In other words: "Should I stay or should I go" :)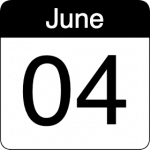 So take out your calendar and write this in at Friday 2021-06-04 at 11:30h UK time, which would be 22:30h in New Zealand, 18h30 in Perth, 16:00h in India,12:30h in Europe and most of Africa or 07:30h in Buenos Aires. Make sure you block that time in your calendar and book a seat now⬇︎ if you want to join us live. As usual if you join us live it's free, if you want to watch it on demand you need to be a member.
We opened our doors 30 minutes before the live session, so you can join us early. Have a talk with old and new friends in our lounge, as if they are sitting across the table from you. Bring your own drinks 😉 The lounge will also remain open for some timer after the live session for your networking or a casual chat with fellow coaches.
So by now you're too late to join in LIVE but should you have missed it we do have the replay video for you ⬇︎ , free for all to enjoy until Monday following the coach chat and on demand for ever if you're a member. Don't forget to #sharetheknowledge