Build up solutions vs man to man is the topic presented by Fede Tanuscio 🇦🇷 from The Hockey Sense. If you follow these guys you know you're in for a treat of tactical insights very well illustrated with animations and annotated video. So make sure you get on board for this coach chat session.
Fede Tanuscio & The Hockey Sense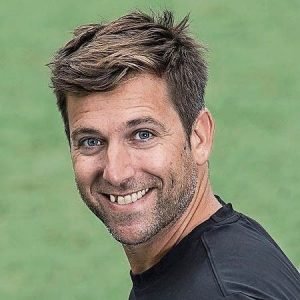 Born in Argentina Fede Tanuscio came to Europe to become a pro hockey player and played for Argentina and in the top divisions of Argentina, Belgium, Italy and Switzerland. When he moved on from playing to coaching he was active in Belgium and Switzerland where at the moment he is the head coach for Luzerner SC.
Together with his friends Lucas Rey and Lucas Cammareri he co-founded The Hockey Sense. They combine their experiences as international players and coaches in different parts of the world for the joint study and analysis of modern field hockey with the same goal we have here #sharetheknowledge.
Build up solutions vs man to man
The Hockey Sense will share their insights and ideas about this tactical interesting topic in our coach chat. On behalf of the 3 coaches Fede Tanuscio will present the topic and answer your questions on April the 8th.
So we were live on Friday April 8. We went live at 13h CEST in Europe, which is 7am EST for the US & Canada, 8am in Buenos Aires, 12pm in the UK, 1pm in South Africa, 4:30pm in India or 7pm AWST in Perth, Australia...
As usual if you join us live it's free, if you want to watch it afterwards on demand, you need to be a member.
See it on demand
Here you'll find the live stream for this coach chat and afterwards the on demand video from April 9. In case you don't want to miss out on future coach chats, make sure you join us as a free or paid member so we can send you our reminders whenever we go live...
Not a member? Get the course instead ↓