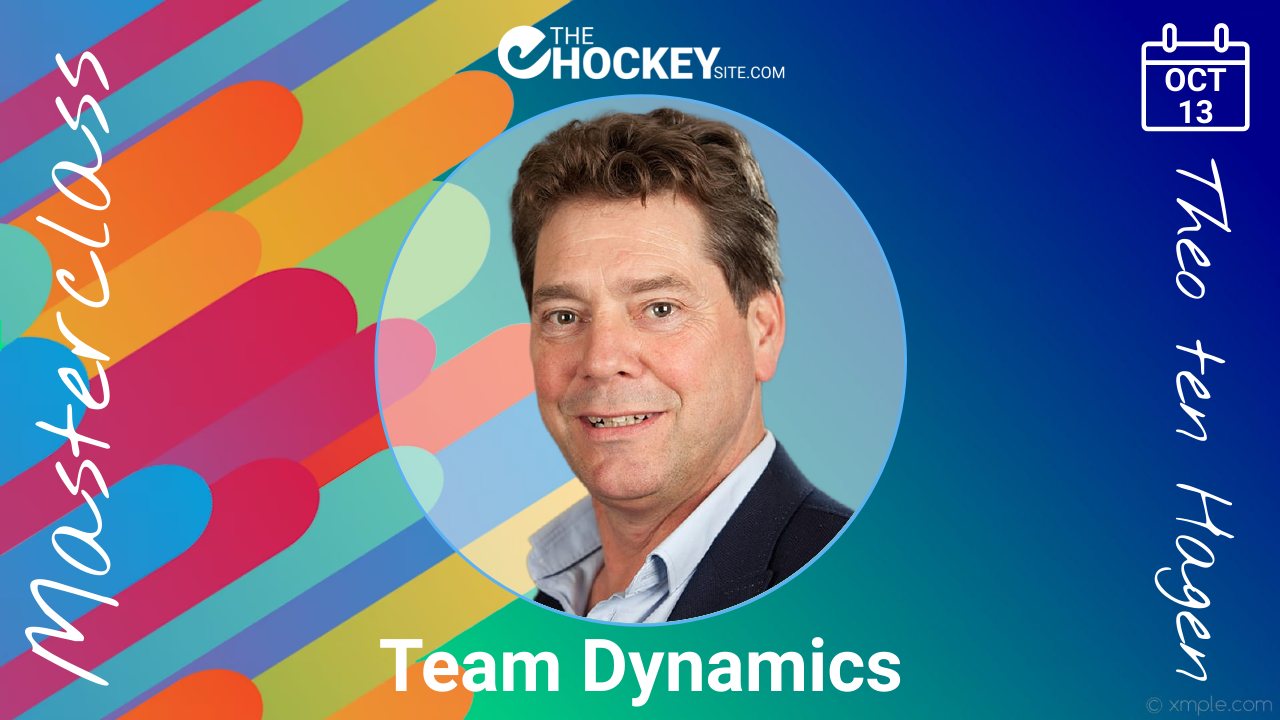 Team Dynamics – a masterclass by Theo ten Hagen
On October 13, 2023 we host a masterclass by Theo ten Hagen, a coach from the corporate world but with a big heart for hockey. The topic is team dynamics.
Team dynamics
Wether you're coaching a team in business or in sports we all know in an ideal situation – if we manage team dynamics – a team is more than the sum of its individuals. But for that to happen the coach needs to understand the individuals in his or her team and the individuals need to understand each other.
Luminalearning.com is a global specialist transforming organisations by celebrating people, one human at a time. They design and deliver cutting-edge products based on their integrated suite of digital psychometric resources to offer innovative personalised selection and development solutions for individuals, teams and organisations. The lessons from corporate life have been applied to teams in sports as well as vice versa by Theo ten Hagen.
Theo ten Hagen
Theo ten Hagen is a Lumina Learning partner from the Netherlands with a lot of love for the game of hockey and… a lot of experience transforming groups of individual players into a team. He will talk to us about what is behind the colours used to help visualise people profiles in your team and much more.
See it live or on demand
As usual if you join our masterclass live it's free, if you want to watch it afterwards on demand, you need to be a member.
Here you'll find the live stream for this masterclass and afterwards the on demand video will be available in our XPS app. In case you don't want to miss out on future masterclasses, make sure you join us as a free or paid member so we can send you our reminders whenever we go live…