The topic of choice for Jamilon Mülders on April 29 is result vs process. The idea is to have an interactive (!) session where we expect you to have your input as well.
Jamilon Mülders
Jamilon Mülders (1976) is a former German international player, world champion in 2002. At a young age he chose to become a coach and as such he coached the German women to bronze in Rio 2016 before taking on the challenge of coaching China. In 2019 he chose a different path ad returned home to Germany. In 2021 he surprised many with a comeback to coaching when he became the assistant and now head coach for the Dutch national women's team. So we were very happy when he agreed to once again #sharetheknowledge at The Hockey Site.
Result vs Process
Result vs Process is a big philosophical topic in coaching. With many angles to approach this from. Mülders will share his insights on the different phases a team goes through and the impact of the culture & history of a country or organisation... Having coached the Germans, the Chinese and now the Dutch he has had his share of very different cultures to deal with. But as usual the goal is to make this as interactive (!) as possible again, so make sure you join in live and join the discussion with your own questions and remarks!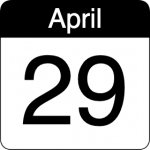 So we were live on Friday April 29. We went live at 13h CEST in Europe, which would be 7am EST for the US & Canada, 8h in Buenos Aires, 12h in the UK, 13h in South Africa, 16:30h in India or 19h AWST in Perth, Australia.
As usual if you join us live it's free, if you want to watch it afterwards on demand, you need to be a member.

See it on demand
Below you'll find the replay video, following April 29. The on demand video for this coach chat becomes "members only" 3 days after the live session. Some short clips of this might make it to our YouTube, so make sure you subscribe to our YouTube channel or even better become a member here so you can see all of it on demand whenever you want including all of the shorter clips we will distill from this.
Not a member? You could get the course ↓