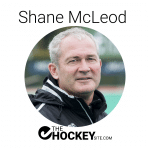 On September 3 we hosted an AMA with Shane McLeod, the former coach of the Red Lions (Belgium). Our LIVE Ask Me Anything session with him will obviously deal mostly with his preparation for Tokyo and his experiences at this event.
On August 5, 2021 Shane McLeod reached legendary status as the coach of a team that some 10 years ago nobody considered to be a contender for the main events. Today his Red Lions have won gold at every major event and are reigning world champions and reigning Olympic champions. We all know, or should know, coaching is a team sport as well. But his impact is undeniable and crucial for the difficult last steps his team made from podium candidates to gold medal winners. Before McLeod is taking a sabbatical from international hockey and his move back home to New Zealand he'll be online to answer your coaching questions.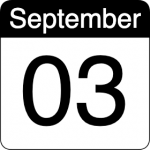 So by now you're too late because we were live at Friday 2021-09-03 at 12:30h CEST. Which would be 22:30h in New Zealand, 18h30 in Perth, 16:00h in India, 12:30h in Europe and most of Africa, 11:30h in the UK, 07:30h in Buenos Aires or 06:30h EDT for parts of the US & Canada.
As usual if you join us live it's free, if you want to watch it on demand you need to be a member.
We opened our doors 30 minutes before the live session, so you can join us early. Have a talk with old and new friends in our lounge, as if they are sitting across the table from you. Bring your own drinks 😉 The lounge will also remain open for some timer after the live session for your networking or a casual chat with fellow coaches. We use Airmeet for our live coach chats & conferences.
AMA with Shane McLeod
In case you can't join in live the replay video from our coach chat with Shane McLeod will be available for 3 more days following the live session. After that you need to be a member to watch this coach chat (and all previous chats) on demand.
Also click here to check out the short coach clips (some free, some members only) we have from Shane McLeod's previous coach chat at The Hockey Site as well as this one.
Watch the full replay video below ⬇︎ and don't forget to #sharetheknowledge !