The topic for this masterclass by Fede Tanuscio will be how to get more circle entries from your outlets. The livestream was online for free on Friday, May 12, 2023. Afterwards you can watch it on demand (for subscribed and logged in members only) below.
Get more circle entries from your outlets
How to get more circle entries from your outlets? Steps considered are from defender to midfield and from midfield to attacker, but also skipping a line from defender to striker. Fede Tanuscio will look with us at many examples and options. As well as talk about how to train these.
Fede Tanuscio & The Hockey Sense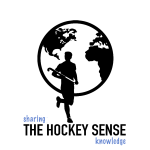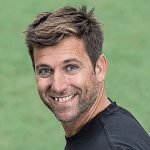 Born in Argentina Fede Tanuscio came to Europe to become a pro hockey player and played for Argentina and in several top leagues across Europe. These days he is the technical director for Luxembourg.
Together with his friends Lucas Rey and Lucas Cammareri he co-founded The Hockey Sense. They combine their experiences as international players and coaches in different parts of the world for the joint study and analysis of modern field hockey with the same goal we have here #sharetheknowledge.
See it live or on demand
As usual if you join our masterclass live it's free, if you want to watch it afterwards on demand, you need to be a member.
Here you'll find the live stream for this masterclass and afterwards the on demand video. In case you don't want to miss out on future masterclasses, make sure you join us as a free or paid member so we can send you our reminders whenever we go live…