The why, who, where & what of how to plan a session will be a webinar by Tsoanelo Pholo from South Africa 🇿🇦 . It's the kick off for a series of coach chats dedicated to designing practice sessions for your teams. Every other week we'll have a coach chat about setting up your next team practice with a focus on 1 specific topic.
The bulk of these will be very practical, down to earth sharing insights on session design. ready to use in your day to day work as a coach. But we'll start off with a bit of theory in what session design as all about…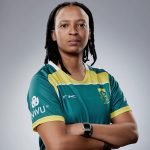 Coach Pholo
Coach Pholo played the Athens Olympics as a player for South Africa. She also played football and even represented her country at a world cup in touch rugby as well. Following her playing days she turned to coaching. She became a level 4 accredited FIH coach as well as a renowned coach educator for the FIH Academy. Today she runs her own hockey academy, coaches for the University of Johannesburg an is the striker coach for the SA national men's team.
How to plan a session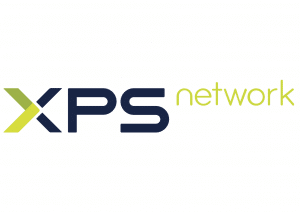 We will be using a tool called XPS for our session design. XPS is the most comprehensive coaching software out there. It includes a playbook feature to make your own drawings, diagrams and animations to visualise your drills or games. A library to store all of your drills and exercises. An interactive calendar to start planning your next team practice by drag & drop from the library, logging attendance to keep up the stats and launching questionnaires to all of your players to request their training load or other feedback automatically following each training. We'll show you how it works, but we'll also make sure the chats and practice design sessions are useful to you if you do not want to use XPS yourself.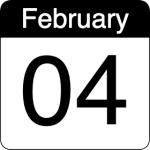 So we were live on Friday February 4. We went live at 13h CET in Europe, which would be 7am EST for the US & Canada, 9h in Buenos Aires, 12h in the UK, 14h in most of Africa, 17:30h in India or 20h AWST in Perth, Australia.
As usual if you joined us live it's free, if you want to watch it afterwards on demand, you need to be a member.
See it on demand
Below you'll find the recorded live stream from February 4. If next time you want to join the free live session make sure you subscribe to our YouTube channel and set the reminder for the video you do not want to miss… In this case the coach chat will remain free for ever to watch. So enjoy ↓
Make sure you subscribe to our YouTube channel and set a reminder from there for the upcoming livestream you would like to see, so you get notified when we go live 🙂
We'll host a session design session every two weeks. Alternating between a session by Coach Pholo and one by a coach of the Sport101 organisation from the UK. Anyway, we hope you can join us live and if not you find value in the shared knowledge from our on demand content here.