Max Caldas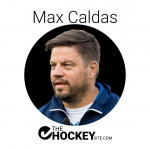 Max Caldas (1973) is a field hockey coach born in Argentina but meanwhile he took on the Dutch nationality. Following his playing days in which he played for Argentina he settled in the Netherlands.
He was the assistant to Marc Lammers taking the Olympic and World Cup gold with the Dutch women before he did the same as head coach with the same team. In 2014 he switched to the Dutch man's national team. Following Tokyo, Max Caldas will take on a new challenge in Spain.
For The Hockey Site Caldas featured in an #AMA coach chat in 2020.
Enjoy & #sharetheknowledge !
Clip is only visible when you're logged in as a member.
⛔️
You do not have sufficient rights to view the full content.
⛔️
⬇︎